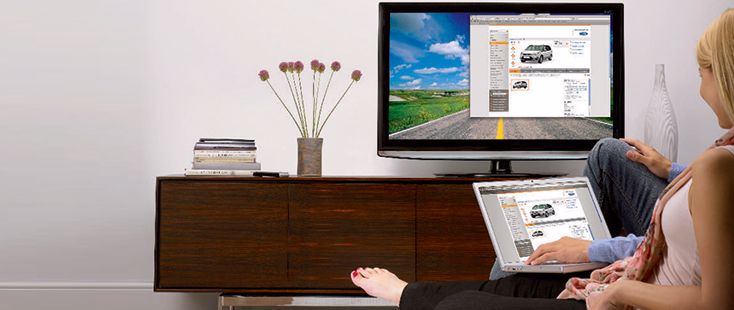 Benefits of Ford Protect
A Ford Protect Extended Warranty plan tailored to suit your needs and driving habits offers you plenty of benefits. If a part covered by the warranty fails due to a material or manufacturing defect during the warranty period, we will cover the full costs of the repair or replacement, i.e. labour and parts cost including VAT.
Protection on trips abroad – covering virtually every country in Europe

Cover against unexpected repair costs, you pay a one-off flat payment instead
Benefits for the future:
Any increases in the costs of repairs are covered

Higher resale value for the vehicle with a transferable Ford Protect Extended Warranty plan
The warranty tailored to suit you
We all have our own highly individual habits, and everyone spends a different amount of time in their car. As a result, everyone also has different requirements from the warranty protection on their vehicle.
With Ford you can extend your warranty by purchasing a Ford Protect Extended Warranty plan that gives you just the right amount of protection. Ford has the right solution to meet your warranty needs, whatever Ford model you own, however many kilometers you drive a year and whatever amount of cover you want.
With a Ford Protect Extended Warranty plan, put together exclusively for Ford drivers, you can receive comprehensive cover for unexpected repair costs on all major vehicle parts for up to 5 years.
Plus, if that is not enough, Ford also offers Ford Assistance – offering guaranteed mobility across Europe.
We meet your needs
At Ford your needs take priority. As such Ford provides 2-year unlimited mileage New Vehicle Warranty for all Ford cars, light and medium-duty commercial vehicles at no extra charge.
Warranty cover Ford Protect is an extension of the 2-year New Vehicle Warranty.
The warranty covers:
Engine

Transmission

Catalytic converter

Front axle

Rear axle

Steering

Braking system (excluding brake pads and discs)

Air conditioning

Heating

Ford audio systems (if factory-fitted)

Airbag

The entire electrical system, including engine control, central locking, ABS, electrically adjusted seats and all other components of the electronic safety and convenience system factory-fitted to your Ford

Warranty – from the engine to the airbag
Ford Protect Extended Warranty
Quality and dependability are no doubt two of the main reasons why you choose to drive a Ford in the first place. With a Ford Protect Extended Warranty you can have the peace of mind that could mean no more repair bills on covered components for up to 5 years after the warranty start date, leaving you to get on with enjoying your Ford experience.
The right choice for your Ford with Ford Protect you can be confident that your vehicle is in the best of hands, as no one knows your Ford better than we do. What is more, with Ford Protect you can significantly increase the resale value of your vehicle as the term remaining on your Ford Protect Extended Warranty plan can be transferred to the new owner.
We will be pleased to help you choose your tailor-made Ford Protect Extended Warranty plan.
Exclusions;
The following are excluded from Ford Protect cover:
All wear and tear parts and labour to replace these parts

Damage to vehicles that have been neglected, modified or used for racing or rallying

Bodywork and paint repairs, repairs to glass, upholstery and interior trim as well as diagnostic and maintenance work
Please see your Service Guide or Ford Protect documents for detailed information on the terms and conditions of Ford Protect and Ford Assistance.